Honeymoon in Paris.

A young, excited new wife with a brand new Nikon.

A horrifying computer crash.
All of these added up to the reason why I have
NO PHOTOS FROM OUR HONEYMOON
. I take that back. I have a framed shot of the Eiffel Tower that I salvaged. And, I guess I should be grateful that I uploaded a few of the images onto Photobucket. I
could
order prints from there, but
OF COURSE
the photos I uploaded are trapped forever in a grotesque low-res hell. So, no prints, but, why not share them in my very favorite place? It's nice to remember that amazing trip, even if it constantly reminds me of the stupidity of
NOT BACKING UP YOUR IMAGES
.
The Louvre. It would take DAYS to see it all, maybe weeks.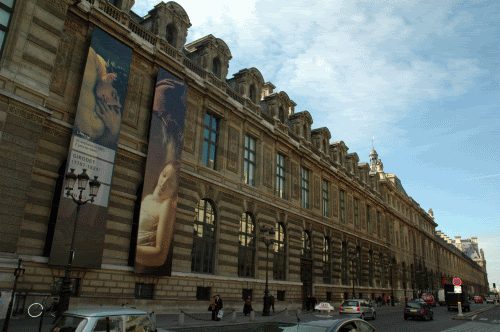 The Rose Window in Saint-Chappelle. The chapel was built to house Christ's crown of thorns and other treasures.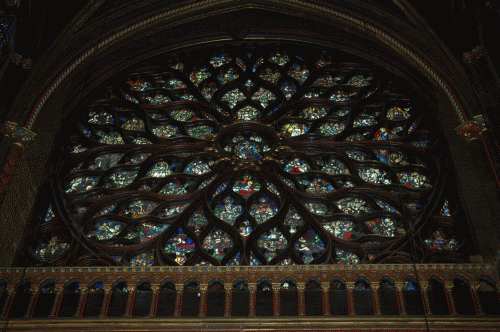 Notre Dame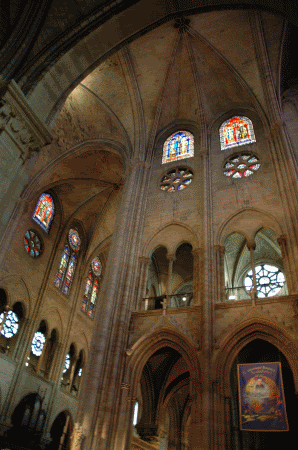 Yes, silly Americans. We hung out in an Irish pub and I drank Bailey's...not wine.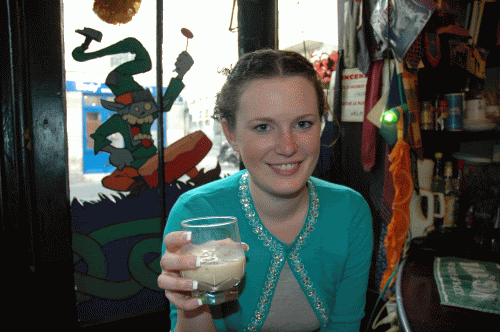 La Concergerie, where Marie Antoinette was held prisoner. The spiral staircase up to her cell was blocked off, and man, was it mysterious, and very creepy.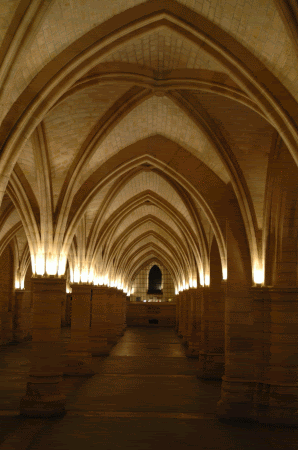 You know this lovely lady...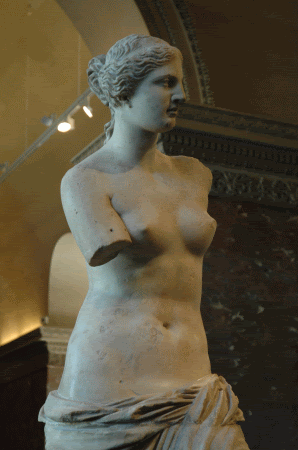 And this handsome man...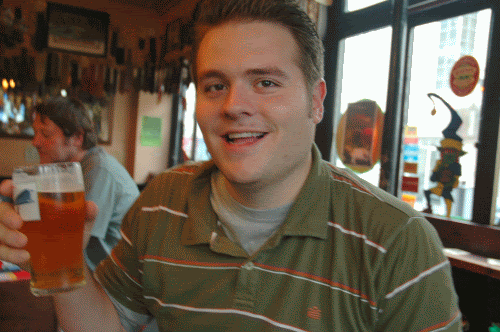 Just a couple of kids at Euro Disney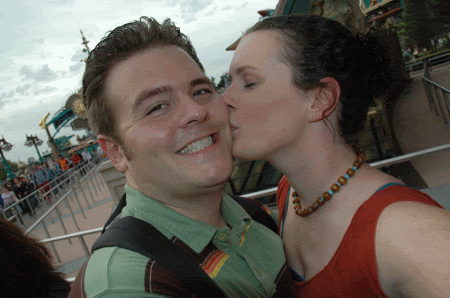 You spin me right round, baby!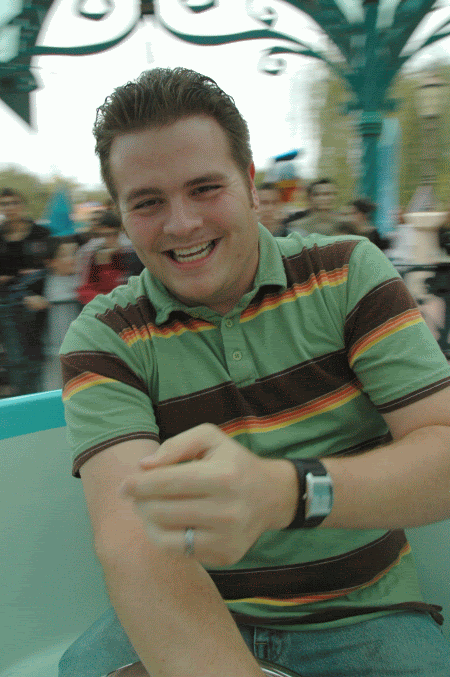 Lighting a candle at one of the churches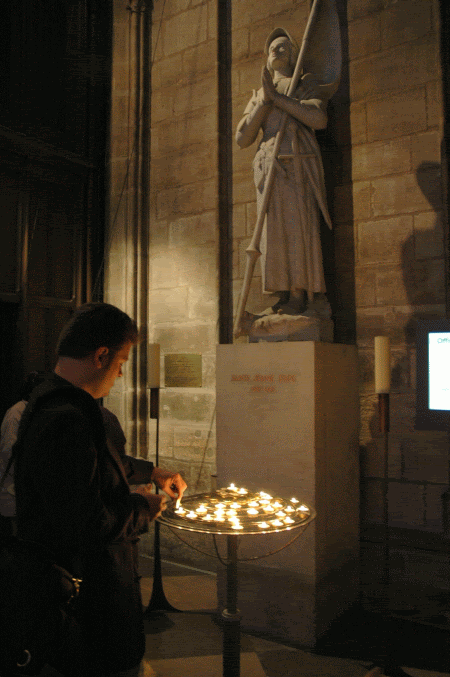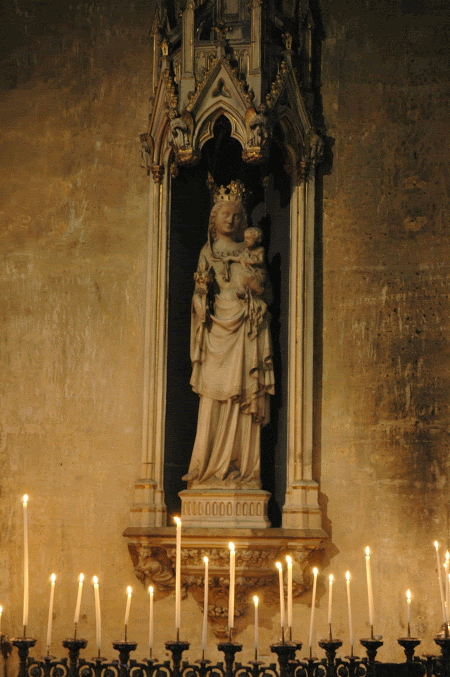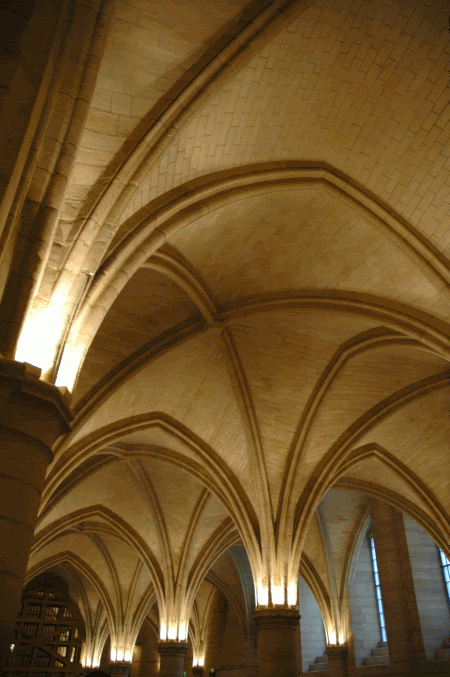 Laura and I know the truth...
Also buried here were Chopin and Oscar Wilde. Women had kissed lipstick smooches all over Oscar's headstone. There were also TONS of letters and notes.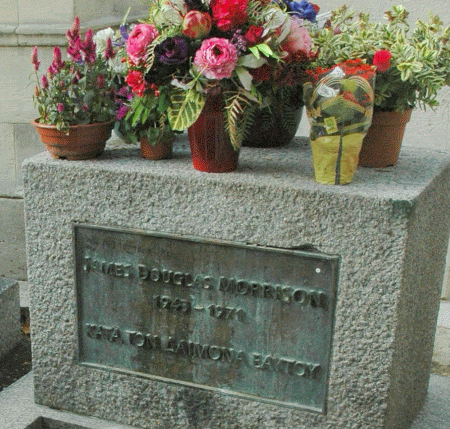 I straight killed some beignets that week. Mmmmm, heaven.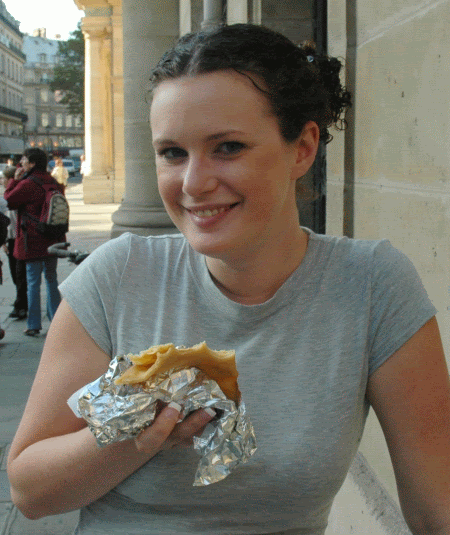 Which way??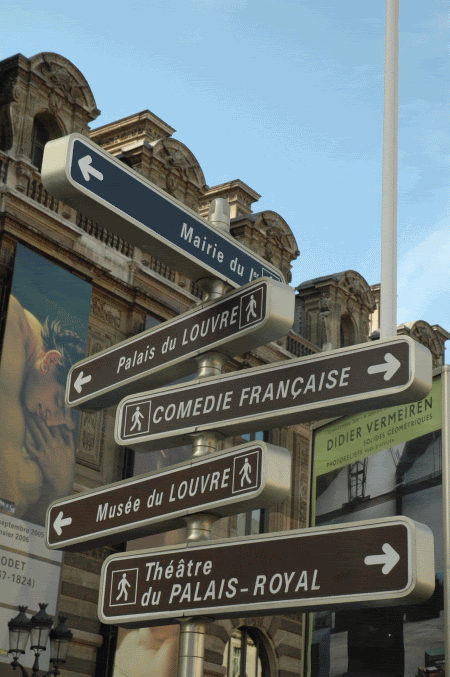 Beautiful!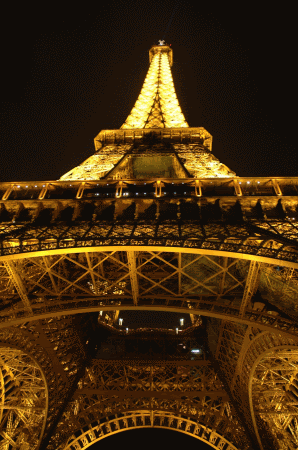 The view from our cute hotel room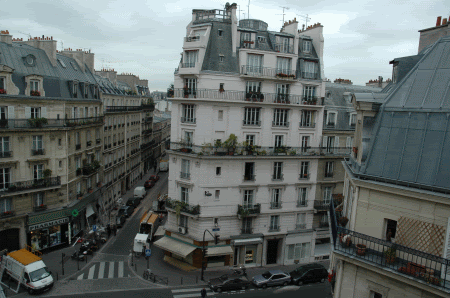 And we complain about parking...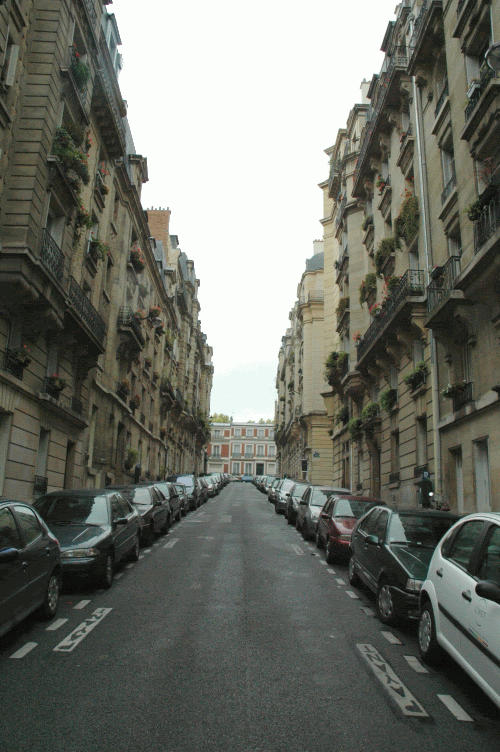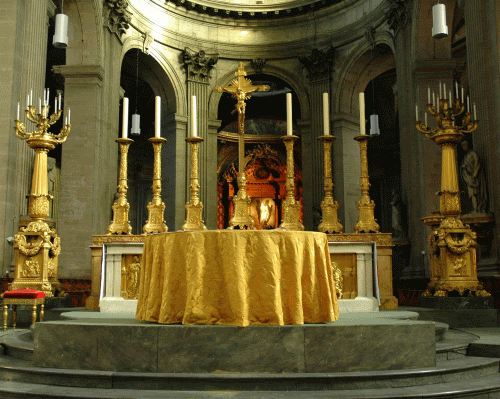 Lovers by the Seine...ahhh...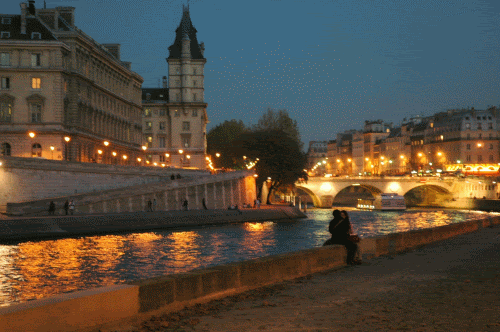 Anyone wanna go on a wild goose chase?? ;)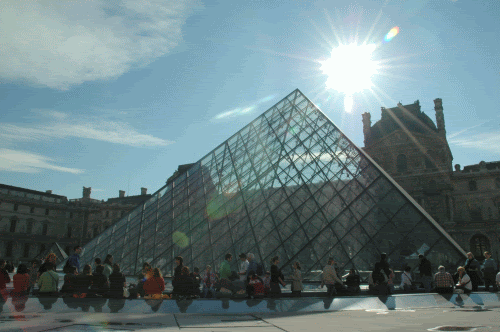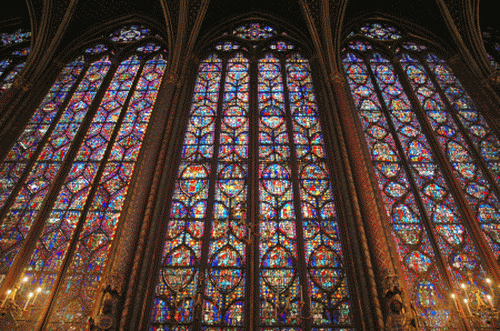 Sacre-Coeur (Sacred Heart), in Montmartre, which was artsy and quirky. My favorite part of Paris.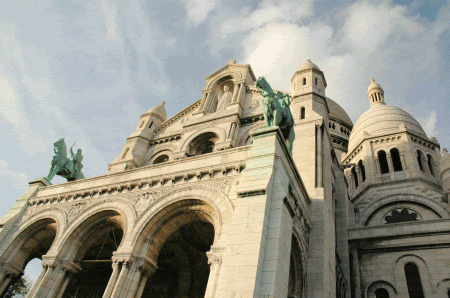 I can't remember where this was. I remember it being in a garden. I think it is shown in that really bad movie, The Happening, at the very end. Some guys are walking through it, and one croaks. I wish I could remember!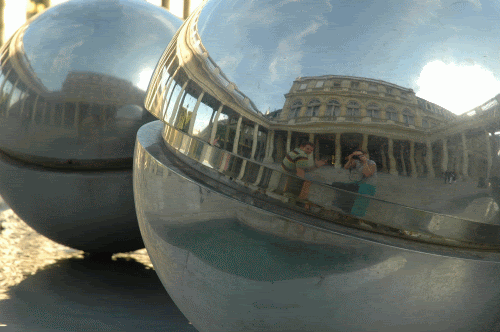 It was Adam's idea to go to Paris. I was thinking Jamaica, but I am so glad we did. I can't wait to go back again someday.
Maybe not so many pastries this time around...
(didya notice, i blogged twice in one day...scroll down, peeps!)